Cdling Capital Services
Sep 24
THE DIGITAL CURRENCY CHALLENGE
Cdling is proud to present …

THE DIGITAL CURRENCY CHALLENGE:
HOW BITCOIN CAN UNLEASH A POWERFUL NEW STARTUP WAVE

UPDATE, Oct. 15: Marc Andreessen: Bitcoin is like the early Internet.
 "As late as 1994, many of the same things said about digital currency today were being said about the Internet: it can't scale, the Fortune 500 will never let this happen, etc.

Bitcoin has grown to $1.5 billion from $10,000 in three years.  But the opportunity is much bigger than currency speculation: in order for digital currency to succeed, there has to be an infrastructure of companies to move them efficiently through the system.  What could you use the Internet for before Amazon, eBay, Google, PayPal and Yahoo?  Digital currency needs its own superstar companies to support its potential trillion-dollar marketplace.  Coinbase has already grown to 260,000 users and 200,000 transactions per month in less than a year.  Who will become the Amazons and eBays, Walmarts and Microsofts of digital currency?"

Michael Terpin, Co-Founder, BitAngels
BitAngels co-founder Michael Terpin, who also founded Marketwire and SocialRadius, will discuss the opportunities and risks in the coming digital currency boom.
Since May of this year when Michael co-founded BitAngels, the first multi-city angel network and incubator dedicated exclusively to digital currency startups, it has attracted over 120 investors and US$18-million in capital.

Special Guest: NACO Chair Michelle Scarborough will provide closing comments.

Food & Beverages will be served after Michael's presentation.

LOOKING FOR THIS EVENT IN Kitchener-Waterloo?


This Event Produced in Co-operation with:
Promotional Partner: With more than 2,000 members across the country, NACO is building an Angel community by making connections across borders, sectors and asset classes. 
Venue Partner (Toronto):
Rated the #1 Ontario regional law firm by Canadian Lawyer magazine. Serving start-ups to major multinationals. We offer flat fee packages for startup companies.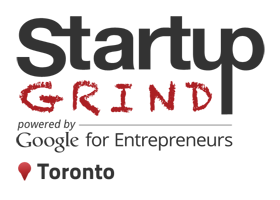 Michael will also be participating in a Fireside Chat with Startup Grind Toronto during the evening.
Jul 04
ACCELERATE YOURSELF: Cdling sprouts global expert CTO & team
Here is the news release that we issued today …
Happy Independence Day!
"Everyone recognizes the billionaires in the startup world," says Michael Cayley, Founder of Cdling Capital Services Inc., "but Cdling recognizes and rewards the talent that each and every mentor, expert and investor adds to a great startup community," says Cayley.
Today Cdling announced a self styled acceleration program that instantly gives it the passionate team and scientific know-how to deliver. To underscore its commitment to product excellence, it concurrently released a new prototype, based on feedback from test pilots it has completed in Silicon Valley, New York and Toronto with First Round Capital, 500 Startups, Softbank and more than 20 other investors from 6 countries.
Mar 11
Navigating Change for Angel Success
"Angel investing - one of the leading sources of capital for the innovation economy - is undergoing rapid transformation and growth, with new social media entrants, legislative changes, and the explosion of the start-up environment." - Angel Capital Association Summit 2013
At Startup Grind 2013 conference in Silicon Valley I hosted the "No Harps or Hallows in Angel Funding" section designed to explore the changing early stage funding context.  Coming up in April, ACA Chairman David Verrill and Board Member Jean Peters have invited me to join a related panel: Crowdfunding: Wisdom of Crowds or Greatest Fool Theory? at the Angel Capital Association's 2013 Summit: Navigating Change for Angel Success.
Click through for a collection of insight from these great exchanges with:
Jessica Scorpio, co-Founder, Getaround
Jeremy Liew, Partner at LightSpeed Ventures
Jeff Clavier, Partner at SoftTech VC, and
David Verrill, Chairman of ACA, Founder/Managing Director at Hub Investment Group, LLC
Mar 08
OSC Exempt Market Review - Comments on OSC Staff Consultation Paper 45-710
John Stevenson
Secretary
Ontario Securities Commission
20 Queen Street West
19th Floor, Box 55
Toronto, Ontario M5H 3S8
Fax: 416-592-2318
Email: jstevenson@osc.gov.on.ca
Dear Sirs/Mesdames,
RE:       OSC Exempt Market Review - Comments on OSC Staff Consultation Paper 45-710
As the Founder and owner of Cdling Capital Services Inc. and the Founder & Director of the Toronto Chapter of Startup Grind, I am pleased to provide these comments on OSC Staff Consultation Paper 45-710. I am also the National VP of Startup Advocacy for CATAAlliance Invest CrowdFund Canada (ICC).  
My primary issue for this letter is the advancement of investor protection measures that are designed for the current era of low cost, globally funded startups that we live in.  This context is a direct result of new media forms, driven by new enabling technologies including ubiquitous broadband internet connections, low cost computing and powerful mobile computing devices.
My purpose is to pass on the advice that Marshall McLuhan might offer. At first any new media (or in this case the financing methods enabled by the new media), looks like something that came before it. An email looks like a letter. TV seems like radio before it, and so on. But eventually it becomes apparent that the new form is not the same as the old form. They have different dynamics and effects that demand different responses from us.
Crowdfunding is not a choice. To deny its adoption and significance is the equivalent of calling the internet a fad and adopting the position of an ostrich with your head in the sand.  
Therefore, as you move to accept your responsibility to cope with this reality, please do not try to impose old frameworks for risk mitigation in this new context.
You can actually introduce more risk by doing so.
Feb 19
[video]
Jan 21
FI, Michelle Scarborough, Rajesh Narayan join OFFICE HOURS
The list of participating investors and mentors for OFFICE HOURs, Startup Grind 2013 has expanded to more than a dozen leading startup minds, including Adeo Ressi, CEO of the Founder Institute, Michelle Scarborough, partner of Smart Ventures and Chair of Canada's National Angel Capital Association and New Delhi investor Rajesh Narayan, Partner at Opdrage Venture Partners.
Also participating from the FI network will be Blumberg Capital EIR Misha Chella and Golden Gate Ventures Jeffery Paine with more to come.
Startups qualifying for OFFICE HOURs will receive Advanced Standing at the Brandery, one of the top ranked accelerators in the United States. And a point of differentiation in the review process for TiEQuest, the annual business venture competition that features investments of up to $1,000,000 to top teams and various cash prizes and in-kind services from sponsors exceeding $150,000 in value for contest winners. In 2012, TiEQuest attracted more than 225 entrepreneurs from 51 cites across North America.
Jan 17
TiEQuest & Cdling Ratings to work together - $150K prizes & $1-million investment at stake
TiEQuest, the annual business venture competition hosted by TiE Toronto that features an "Expression of Interest" for investments of up to $1,000,000 to top teams and various cash prizes and in-kind services from sponsors exceeding $150,000 in value for contest winners, has agreed to use Cdling Ratings in its review process whenever possible.
"Last year over 225 entrepreneurs from 51 different cities across North America participated in TiEQuest", says Karl Miranda, Associate Director responsible for TiE Toronto operations. "Cdling ratings will help our reviewers as we continue our quest to discover and support the best startups in 2013."
We can not say enough about this break through. TiE is one of the most important and influential startup networks in the world.  Most people outside of Silicon Valley do not realize the historic role that pioneering engineers from India played in the creating the most successful tech companies in the world. While there have been other instances, this is the first time that we have been able to talk about a clear case where real money is on the line and Cdling ratings will have an impact on the decisions being made. 
Last date to register for TiEQuest2013 is Jan 31, 2013 (11:55PM, EST) at www.tiequest.org
Jan 10
Cdling Rated Startups get Advanced Standing at The Brandery
One of the top ranked seed accelerators in the United States has decided to grant advanced standing to Cdling Rated startups.
"We're always looking for new ways to find the highest potential startups for our accelerator," says Mike Bott, General Manager of the Brandery. "We think that Cdling Rated Referrals will be a great additional datapoint to help our team identify the best possible companies for our program."
The Brandery is a seed stage venture accelerator, which has been ranked as one of the top 15 programs in the United States the past two years. They run a three-month-long program in Cincinnati, Ohio focused on turning your great idea into a successful, brand-driven start-up.   Leveraging the regional strengths of design and marketing, The Brandery aims to give startups an edge in both user experience and user acquisition.  Started in 2010, they have graduated 25 companies.  The 2013 cohort will include 10 companies, with each receiving $20,000 in seed funding, mentorship, and the opportunity to pitch to angel investors and venture capitalists at the end of the program. More details can be found here.
Cincinnati, Ohio, one of the Top 5 Consumer Marketing regions in the world. Cincinnati is home to 10 Fortune 500 Headquarters including Procter & Gamble, Kroger, and Macy's. The region is also the home of leading marketing, branding, design and advertising service companies such as Possible Worldwide, LPK, Landor, and Nielsen. Cincinnati has one of the largest collections of Brand and Consumer Marketing talent in the world.
Jan 07
Startup Grind 2013 - OFFICE HOURs
Demo Days & Pitch Competitions need to be reimagined.
When Derek called me up on Boxing Day to suggest that we add OFFICE HOURs to Startup Grind 2013, he gave me two criteria:
1. We don't want to waste anyone's time. Quality matters.
2. We are trying to start lasting friendships that are needed to survive the Startup Grind.
Our mutual disdain for live pitch competitions was established when we first met, so factoring that in was already part of the equation. Like Mark Suster, it's not that we think Demo Days and Pitch Competitions are useless, we just believe that they could be re-imagined to serve everyone better.
Here is our first step in that direction:
Jan 04
Cdling Rated Referrals
Even when investors, mentors and experts dedicate their full time and life to spotting the next big thing, it can come walking straight through their door and they miss it.
We love the honesty of Bessemer Venture Partners Anti-Portfolio page. It is a badge of honor among VCs to have the courage to share stories about the ones that got away but all would rather have had the insight available that would have supported a different decision and gave them the billion dollar ride of their life.
At the same time, there are Founders working away in hacker houses, Estonia or where ever, who feel they can not possibly boil their life's work down to a demo day or pitch competition. We love why Mark Suster doesn't do demo days.